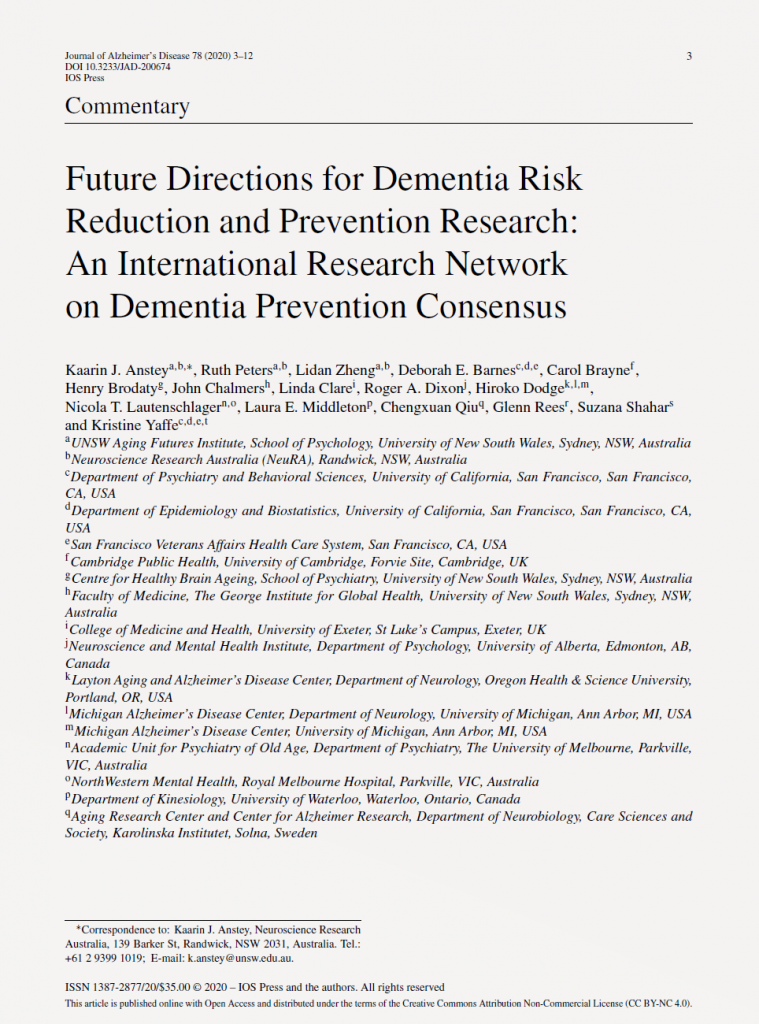 In 2020, leading members of IRNDP and international academics came together to discuss the future directions for dementia risk reduction. Together they identified the areas where more research is needed.
They highlighted a need for more research in populations from
wider geographical locations, different climates and cultures
in specific population groups such as indigenous or neuro-diverse populations
in men, women, older and younger populations
in contempory populations
We also need to know more about how and when dementia risk factors act to increase the risk of dementia
for example,
what are the biological mechanisms that drive the influence of each risk factor?
does it matter when in our lifetimes that we are exposed to different risk factors?
do different combinations of risk or protective factors have different impacts?
How do we build resilience?
And how much do all of these things matter for different dementia types or different combinations of dementia types?