Date & Location

14 & 15th October
NeuRA
Sydney, Australia
Registration has now closed.
Conference Program
You can view the draft conference program by clicking on the button below.  
Please note that this program is subject to change. An updated program will be posted closer to the conference date.
International Guest Speakers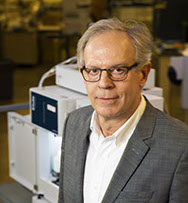 The University of Alberta
Roger A. Dixon, PhD, is the Professor of Psychology (Science) at the University of Alberta. He is the director of the Victoria Longitudinal Study (VLS) and the SynAD Program: Promoting Synergies in Alzheimer's Disease. He is on the steering committee for the Neuroscience and Mental Health Institute (Medicine) and is a research executive committee member and co-lead of the Biomarkers of Dementia group, Canadian Consortium on Neurodegeneration in Aging (CCNA). He is currently the Canada Research Chair in Cognitive Aging at the University of Alberta and has previously won the Baltes Award for Distinguished Career Research in Aging and two National Institutes of Health (NIH) MERIT Awards. His research interests include dynamic data-driven trajectory and transition analyses, interactive influences of risk, protective and resilience biomarkers, multi-omics biomarker discovery and application, and predictions of differential aging outcomes. His current work includes prevention perspectives from two large-scale projects (VLS and CCNA) and explores the complementary possibilities of long-term promotion of healthy brain aging and dementia prevention. Further information: https://sites.ualberta.ca/~vlslab/DixonHomepage/index.html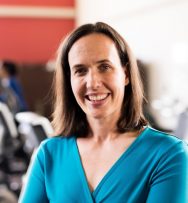 The University of Waterloo
Laura Middleton, PhD, is an associate professor in the Department of Kinesiology at the University of Waterloo. She is also a research scientist at the Schlegel Research Institute for Aging and an affiliate scientist at the Toronto Rehabilitation Institute. Her research aims to identify strategies to prevent dementia and to improve the lives of those with the condition, with a focus on lifestyle factors. Her research integrates epidemiological, experimental, clinical trial, and qualitative approaches towards this aim. She focuses primarily on the influence of physical activity and exercise on cognition and dementia risk, as well as on function and well-being of people living with dementia. Her recent work has explored the creation and evaluation of exercise programs to improve the cognitive, physical, and social health of people living with mild cognitive impairment or dementia in the 'real-world'. She is also the site lead for the Synergic Trial, a randomized controlled trial of exercise, cognitive training, and vitamin D for people with mild cognitive impairment. She completed her PhD at Dalhousie University and postdoctoral fellowships at University of California San Francisco Sunnybrook Research Institute. She is also an avid rower who competed for the Canadian national team.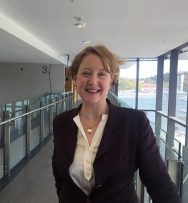 Neuroscience Research Australia (NeuRA) and The University of New South Wales
Ruth Peters, PhD, began her interest in cognitive function during her MSc and developed this further whilst completing her PhD at Imperial College London. She has led numerous studies and literature reviews looking at the relationship between modifiable risk factors and dementia. In particular she led the Hypertension in the Very Elderly Trial Cognitive function project (HYVET-COG) which was the cognitive part of a multinational award winning guideline, policy and practice changing randomised controlled trial, the Hypertension in the Very Elderly Trial in which she also played a leading role. Between 2010 and 2012 she worked with trialists across Imperial College London taking an invited role in the development, set up and formal accreditation of the Imperial Clinical Trials Unit before focusing back on blood pressure and cognition completing a UK NIHR fellowship after which she moved to Sydney to work with the International Research Network on Dementia Prevention at Neuroscience Research Australia and the University of New South Wales. In 2018 she was part of the team developing the WHO dementia risk reduction guidelines and has recently been awarded an Australian NHMRC project grant to continue her work in this area.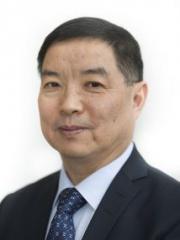 The Karolinska Institutet
Chengxuan Qiu, PhD, is Associate Professor and Senior University Lecturer in epidemiology at Karolinska Institutet, Stockholm, Sweden. He is currently the Vice Head of Aging Research Center and Co-Chair of Center for Alzheimer's Research at Karolinska Institutet. His research interests cover a broad range of issues related to health in aging in general and brain aging and dysfunction in particular. One of his research areas concerns epidemiology of dementia (e.g., time trends, lifespan risk and protective factors, and multimodal interventions) and vascular mechanisms (e.g., cerebral small vessel disease) of brain aging and associated cognitive and physical consequences. His research has involved several well-established population-based projects (e.g., the Swedish Kungsholmen Project, the SNAC-K and SNAC-K/MRI Study, the Finnish CAIDE Study, and the Icelandic AGES-Reykjavik Study) and he has also developed extensive international collaboration in his research. Notably, in collaboration with China, Qiu has successfully initiated the Confucius Hometown Aging Project and the Multimodal Interventions to Delay Dementia and Disability in Rural China (MIND-CHINA, PI, Prof Yifeng Du, from Shandong Provincial Hospital affiliated with Shandong University). His has regularly received major research grants from the Swedish Research Council (VR), the Swedish Research Council for Health, Working Life and Welfare (FORTE), and Karolinska Institutet. Qiu's Personal profile at Karolinska Institutet: https://staff.ki.se/people/cheqiu.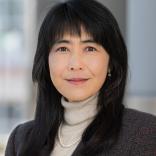 Oregon Health Sciences University and University of Michigan
Dr. Dodge is Professor of Neurology at Oregon Health Sciences University and at University of Michigan in the USA. Dr. Dodge's research interests are diverse and include epidemiology of dementia, dementia prevention through pharmacological as well as behavioral modification approaches, and implementations of digital biomarkers in clinical trials. Her applications of complex statistical models to epidemiological data and digital biomarkers are recognized internationally. Along with her strong quantitative background, she has been continuously funded by the National Institutes of Health (NIH) as Principal Investigator for behavioral intervention clinical trials, examining whether stimulations through face-to-face social interactions using webcams/Internet could improve cognitive functions. These NIH-funded projects target socially isolated older adults, who are less likely to participate in clinical trials despite their high risk of cognitive decline. She also has research cohorts in Okinawa, Japan where she conducts cross-cultural comparative studies on healthy cognitive aging, supported by the Japan Grants-in-Aid for Scientific Research. One of her current research focuses is advancement in clinical trial design using digital biomarkers. She is particularly interested in sample size reductions and cost-effective trial designs by using highly frequently monitored digital biomarker data. She holds a fellow status at the Gerontological Society of America and serves as an editorial board member for multiple dementia journals.

The IRNDP is a multinational network bringing together researchers who are working to reduce the risk of dementia across the world. It is governed by an international leadership committee of dementia experts and a high level independent advisory board of academics, global opinion leaders and stakeholders. The aim of the IRNDP is to link researchers globally to foster new research and accelerate knowledge translation that will delay or prevent dementia worldwide.
For the latest updates, follow us on twitter @IRNDP_Network or click here to become a member of IRNDP and subscribe to our mailing list.